Yes, They Think We Are Great!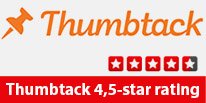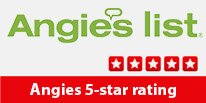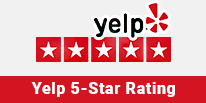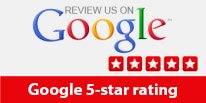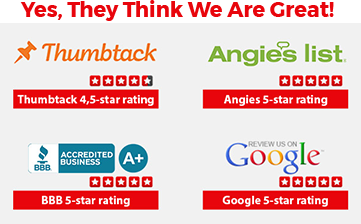 Kitchen Aid Appliance Repair Denver
Are you looking for reliable and affordable Kitchen Aid appliance repair in Denver? Look no further than Whirlpool Appliance Repair! Our team of experienced technicians is here to help you with any Kitchen Aid appliance repair needs.
Common Kitchen Aid Appliance Problems
Here are some of the most common problems that our customers face with their Kitchen Aid appliances:
Stove not heating
Dishwasher not cleaning dishes properly
Washer not spinning
Refrigerator not cooling
Dryer not drying clothes
Range burners not igniting
Our Kitchen Aid Appliance Repair Services
Stove Repair
If your Kitchen Aid stove isn't heating up properly or the burners aren't igniting, our experienced technicians can diagnose and fix the problem. We'll make sure that your stove is working properly and safely.
Dishwasher Repair
Is your Kitchen Aid dishwasher not cleaning dishes properly? Our technicians can help with that! We'll diagnose and fix any issues with your dishwasher so that you can have clean dishes again in no time.
Refrigerator Repair
If your Kitchen Aid refrigerator isn't cooling properly, it can be a big problem. Our technicians can diagnose and fix any issues with your refrigerator, including problems with the compressor, condenser, or evaporator.
Other Appliance Repairs
In addition to stove, dishwasher, and refrigerator repair, we also offer repair services for other Kitchen Aid appliances, including washers, dryers, and ranges. No matter what kind of problem you're having with your appliance, we can help!
Why Choose Whirlpool Appliance Repair?
Here are just a few reasons to choose us for your Kitchen Aid appliance repair needs:
We offer same-day service in most cases
Our technicians are experienced and certified
We use only high-quality parts for repairs
We offer affordable pricing and transparent quotes
We stand behind our work with a satisfaction guarantee
Don't let a broken Kitchen Aid appliance ruin your day - call us today to schedule an appointment with one of our experienced technicians!